Tuesday April 16th starting at 8:00 AM
at the Coupeville Recreation Hall, Coupeville WA
In partnership with the
Whidbey Island Water Systems Association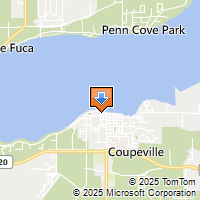 When
Tuesday, April 16, 2019 from 8:00 AM to 3:45 PM PDT
Add to Calendar

Where
Coupeville Recreation Hall
901 NW Alexander St
Coupeville, WA 98239
Contact
Jeff Lundt
Northwest Washington Subsection AWWA
2064775582
jeff.lundt@kingcounty.gov
A one-day presentation of some of the basic elements, terminology, regulations and concepts involved in operating a water utility. This workshop is aimed at new frontline employees, office staff and others who would benefit from an understanding of the basic concepts and terminology used in the water supply industry. Topics include:
Overview of Water Systems
Regulations and Contaminants
Water Sources
Hydrology & Hydraulics
Treatment & Disinfection
Water Quality Monitoring
Water Quality Protection Practices
Construction & Maintenance
Disaster Response
Instructors will be:
Allen Fitz – Engineer
Jeff Marrs – City of Anacortes
Jeff Lundt P.E. – King County WTD
0.6 CEUs Basic Waterworks presentation (APPROVED!)
Cost is $25 for WIWSA members, $80 for AWWA, WEF & PNCWA members and $105 for non-members.  If you, or your utility are WIWSA, AWWA, WEF or PNCWA members you qualify for the member rates.  Lunch and refreshments are included.  $20 surcharge for registering after Monday April 8th.  Registration closes Friday April 12th.
Cancellation Policy – If a registrant is unable to attend the workshop and a substitute within the organization can attend, please contact Jeff Lundt at jeff.lundt@kingcounty.gov to update the information. If unable to attend or send a substitute contact the above at least one week before the workshop for a refund (minus a $10 processing fee). Refunds after that time will not be given.
If the workshop is cancelled due to lack of registration or another reason, full refunds will be given.
Please note that the on-line registration system requires a unique email address for each registrant. If you do not have a work or home email call Jeff Lundt (206/477-5582) for a work-around.
For more information contact us at the email or phone shown on the left.
Thanks for your time and attention.
Other NWWA Training Events for 2019
Water Storage Basics Monday April 1st, Burlington Public Library
Emergency Preparedness Tuesday May 7th, Legion Hall Everett
Pump Station Operations & Maintenance Wednesday May 22nd Port Townsend
Western Washington Short School & Trade Show, Tuesday & Wednesday June 4th & 5th, 2019 – Lynnwood Convention Center, Lynnwood, WA.
See the subsection Webpage for updates on dates and other training